Over the years, I've mastered the art of making mind-blowing tattoos. Now it's time to pay it forward: this is your chance to learn firsthand the techniques that made me the artist I am today.
We've built a course that works for established artists and beginners alike - join me as we level up together.
Do you feel like you've hit a wall with developing new techniques?
Are you hungry for feedback that will help you hone your skills?

Are you struggling to find

inspiration for new concepts and designs?
Our Black and Grey Photorealism course teaches

shading, composition, and color theory, as well as the realistic textures and depth required to make beautiful and eye-catching tattoos.

Through live webinars and classes, you receive direct feedback on your progress in real time from Hugo Feist himself.

From inspiration to idea, from sketch to skin, we teach methodologies that make sure you never run out of tattoo designs.
It's time you took your tattooing to the next level. With high-quality training and instruction, you can IMPROVE your skills, expand your knowledge, and step into the big leagues.
ENROLL NOW
Register Today: Hugo Feist's
Black & Grey Realism Tattoo Course
Our course is specifically designed to help tattoo artists overcome these common challenges and improve their skills.
Whether you're a beginner or an experienced artist, our course will provide you with the knowledge, techniques, and tools you need to create stunning, photorealistic tattoos that will amaze your clients and set your work apart from the rest.
ENROLL NOW
Hi, I'm
Hugo Feist
Realism Black & Gray Master Tattoo Artist
I've made my name in the industry making photorealistic tattoos of all shapes and sizes. Join me on a journey of learning the skills that made me the artist I am today with an exclusive inside look at my practice and techniques.
Hugo Feist's Black & Grey Realism Tattoo Course
Our Black & Gray Realism Master Course is the only course you'll ever need to master the art of creating stunning, photorealistic black and gray tattoos.
Led by industry-leading experts, our comprehensive course covers everything from the fundamentals of black and gray tattooing to advanced shading techniques and tricks of the trade...
ENROLL NOW
Here's what you can expect from our Black & Gray Realism Master Course:
Comprehensive lessons on the fundamentals of black and gray tattooing, including needle types, ink types, and skin types.
In-depth tutorials on shading techniques, from basic shading to advanced techniques like negative space and texture.
Step-by-step instructions on creating realistic portraits, animals, and other subjects using black and gray techniques.
Tips and tricks for achieving photorealistic results, including tricks for creating depth and dimensionality in your tattoos.
Guidance on selecting and using reference photos, as well as tips for creating custom designs that will truly set your work apart.
Access to a community of like-minded artists who are passionate about black and gray realism, as well as the opportunity to get feedback on your work from experienced artists.
Normal Price
$1200
Today's Offer: $569
LIMITED TIME OFFER
Hugo Feist's Black & Grey Realism Tattoo Course Curriculum
Master the art of Black & Grey Realism tattooing with Hugo Feist's course. We provide you with 4 modules that will provide you with a solid foundation for your tattooing career, covering everything you need to become a skilled tattoo artist.
Theory
16 videos that spill all the beans you need to become a top-notch tattoo artist. We'll let you in on all the juicy secrets and give you the inside scoop that will take your skills to new heights.
Tattoo Methods
You'll learn all the tattooing methods you need to take your art to the next level. We'll demo each technique up close, show you how to do it, and what results to expect.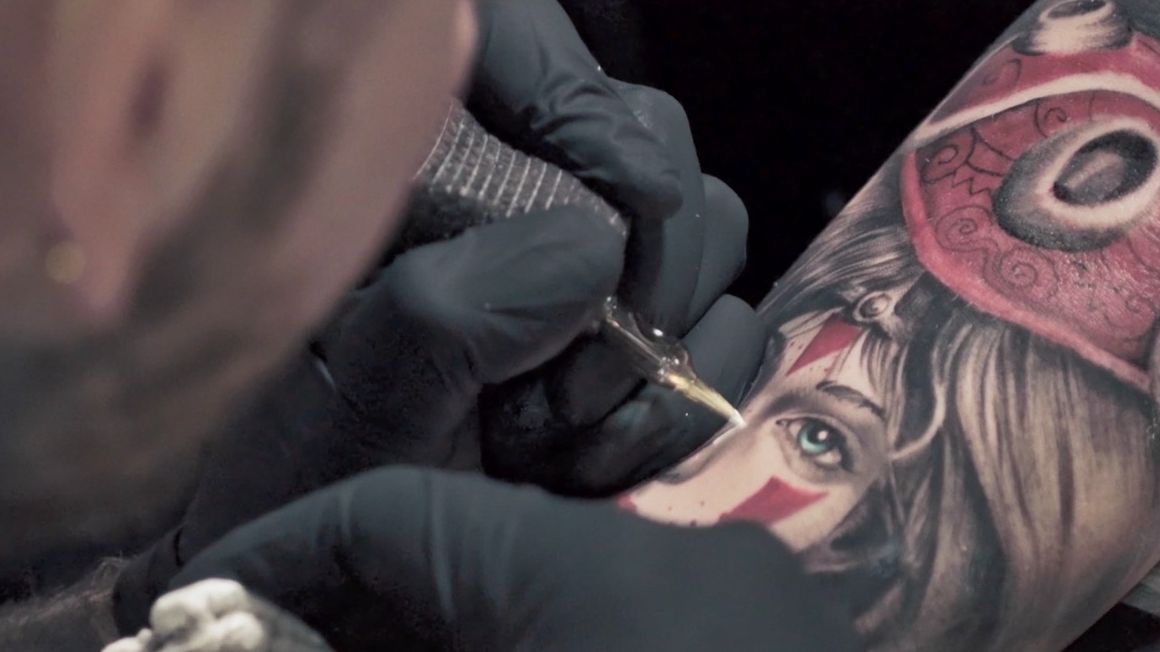 2 Tattoo Sessions
18-hour of pre-recorded videos with a voice-over that walks you through every single step of the process from start to finish. Your personal tattoo guide right at your fingertips!
Monthly Live Webinars
Gain access to exclusive monthly webinar! you'll receive personalized feedback on your work, tips to improve your skills, and have your questions answered directly by Hugo.
You've got questions, I've got answers.
What is the most effective way to practice during the seminar?
Would this apprenticeship be suitable for beginners?
What types of artistic styles are taught during this apprenticeship?
If I have any questions, can I contact Hugo?
Strengthen Your Skills and Master New Techniques with Hugo Feist
Tattoo like the master and create your own custom designs

Unleash and perfect your own artistic style

Learn to use Procreate for a quick and efficient design process

Master methodologies that help you stay creative and never run out of original ideas

Learn and master advanced black & grey tattoo techniques

2 full tattoo sessions, from initial design to Instagram post
ENROLL NOW TODAY !